Sunshine Home Health Agency is State Licensed, Bonded and insured. Our caring team of professionals is available upon your request to provide expert home care.
We provide companion care for emotional support and companionship to seniors.
We provide personal care services to those who are not able to take care of themselves.
When preparing food, we preserve the nutritional value of food and utilize healthy fats, reasonable portions and whole foods.
Physical activity or exercise can improve your health. We're to help you on improving your daily habits.
A lot of patients have to take multiple medications even throughout the day. We're here to help be a reminder.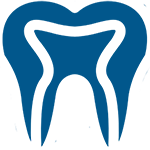 We offer services for your minor household management duties and chores involved in running the household.
We offer services in grocery shopping. Just have your list ready and we'll be on the move.